Since our doors opened in 1948, Hallmark Inns & Resorts has set the gold standard for customer experience. Family- and employee-owned to this day, we continue to run highly profitable businesses while maintaining a fiercely loyal customer base.
Meet Our Management Team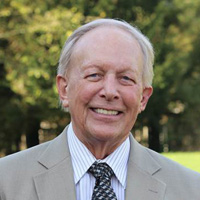 William Allred
Executive Chairman
William J. Allred is a graduate of Oregon State University. He has extensive post-graduate study in Law, Real Estate Finance, and various hotel operation-related subjects. He has been designated as a Certified Hotel Administrator by the American Hotel/Motel Association. Mr. Allred holds Real Estate Brokers Licenses in Oregon, Washington and Idaho. He has served on numerous boards related to the hospitality and tourism industries. Mr. Allred has been continuously employed by Hallmark Inns & Resorts since 1974. During this time he has served as a Property Manager, Director of Operations, Vice President for Property Management and Development, Executive Vice President-Chief Operating Officer, and served as President and CEO from 1994 until 2019 when he moved in to the Executive Chairman role. During his tenure with Hallmark Inns & Resorts, he has been directly related with the development, acquisition, operation, or sale of over 35 hotels, nine restaurants and many other related commercial real estate assets.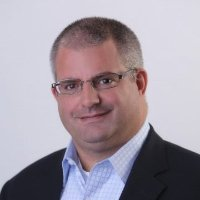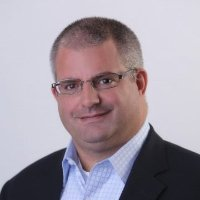 Ric Rabourn
President & CEO
Mr. Rabourn is an accomplished resort and operations leader with over 25 years of experience delivering world-class guest experiences, driving growth, and improving property values. Mr. Rabourn holds a Master Certificate in Hospitality Management from Cornell University. As a revitalization expert, he is adept at responding to market fluctuations, improving processes, streamlining operations, and achieving growth for the resorts and hotels he serves. In addition, Mr. Rabourn is highly skilled at recruiting, training, and developing employees, and is known as a responsive, hands-on problem solver. His areas of expertise include: hotel and resort management, operational leadership, guest services, revenue management, employee development, and resort operations.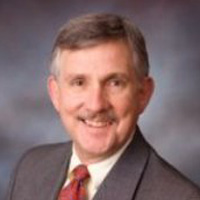 Robert Thompson
Senior VP & CFO
Mr. Thompson has 43 years of experience in operations and finance ranging from an international CPA firm to publicly and privately held technology companies. He has driven financial operations and growth by developing and executing strategic plans in all organizations in which he has been involved. He has raised millions of dollars of capital in the form of debt and equity and has driven the efficient use of those funds to achieve rapid product development and sales growth in the most effective way possible. He has been with Hallmark Inns & Resorts since 2010 and leads the company's business development efforts.
Cade Allred
Vice President of Operations
Mr. Allred has over 11 years of experience in the hospitality industry. After graduating from Arizona State University with a degree in Tourism Marketing, he began his hospitality career as a front desk agent for Country Inns & Suites by Carlson – eventually climbing his way up to Assistant General Manager. Since then, Cade has held management positions for several high-end hotel companies including six years with Hyatt Hotel Corporation and Hilton Worldwide Hotels. His strengths come from his focus on "Authentic Hospitality." Cade is currently in pursuit of his CHA designation from the American Hotel & Lodging Association.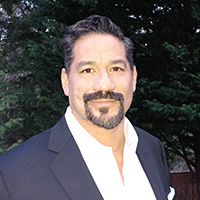 Terry Lacaden
Senior Project Manager
Mr. Lacaden graduated from Portland State University with a B.S. in General Science. He was a licensed General Contractor in the State of Oregon for 25 years. He started his business in residential new home construction and subdivision management, then shifted to domestic steel building construction, commercial door applications, and hotel renovation. He has 12 years of experience in Construction Project Management; 7 of which includes specializing in Hospitality and Interval Ownership renovation. Through proper planning, development of innovative trouble shooting techniques, and upholding essential communication with vendors and providers, Mr. Lacaden has managed and completed dozens of multi-million-dollar hospitality projects; many of which have run concurrently, on time and in budget.